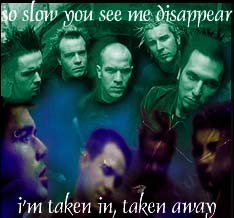 "I have this palpable, absolute sense that I'm cracking up, that there's really no good reason why, and that - even worse - there's nothing I can do about it. And the thing that's really bugging me, as I lie curled up, is that the scene I'm enacting reminds me of something. It reminds me of my whole life."

Prozac Nation - Elizabeth Wurtzel (pg. 7)

PLEASE COMMENT IN THE GUESTBOOK.